How to profit off real estate in Dubai (UAE) in 2020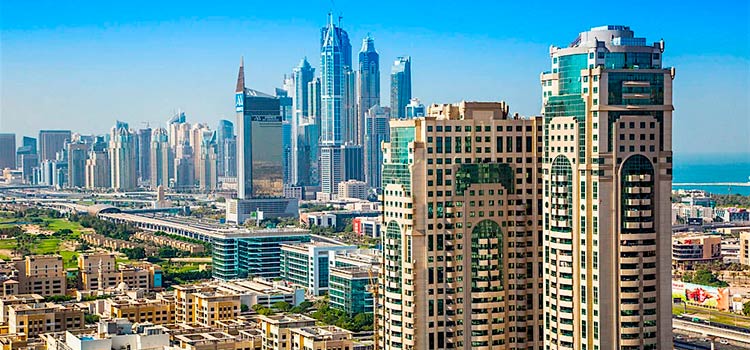 This article describes variants that allow profiting off real estate lease in Dubai up 10% yearly. Such variants became available due to great terms of extended payment from developers and high demand on the part of tenants in Dubai.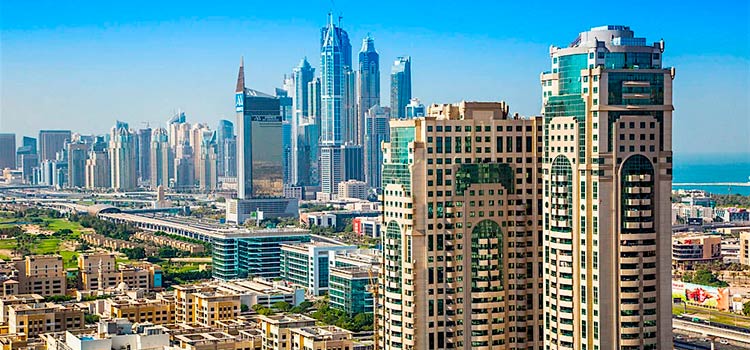 Variety of options for investing in real estate in Dubai today can be named another sight of the emirate.
For example, one of the main developers in Dubai "Emaar" had announced a 53% increase of sales in the first quarter. The developer "Meraas" dealing with improvement of the district "Jumeirah Bay" announced start of sales of prestigious real estate on the island "Bluewaters Island". Other developers also aim to increase the amount of sales by elaborating advantageous payment plans and extra bonuses for buyers, therefore excluding the drop of estate prices.
Besides, some developers offer quite generous payment plans for the period up to eight years after the construction is finished. Such payment plans attract investors equally regardless of estate type – villas or apartments in Dubai. Today the key sector of real estate market in Dubai, especially for foreign investors, is the market of new-builts (market of under-developed real estate "off-plan").
Beneficial plans for extended payment and extra bonuses when buying real estate in Dubai
One of the variants is the payment plan under the scheme "25/75", where 25% of cost of real estate is paid upon delivery of construction, and 75% is distributed for the remaining period after delivery of the object. In this case, investors can obtain profit at a level of 10-15% in the first ear and approximately 25-30% for three years (8.3-10% yearly rate). With such payment plan, developers do not actually need to lower prices of real estate, as they will easily attract investors who seek investments with higher profitability and minimum risks.
Among such offers there are payment plans for a period up to 5 years after putting real estate into operation. In such case, a buyer usually is offered to pay 40% during three years after purchase of real estate before the end of construction, and the remaining sum is to be paid after the end of construction by installments. Such variant also increased profit from investments for a buyer exponentially.
For example, if you buy real estate in Dubai for 2 million dirham (approximately 545 thousand dollars) without payment plan after the end of construction and let it out for 120 thousand dirham per year (32,700 dollars), then you may obtain leasing profit of 6% yearly rate.
If you purchase the same real estate with extended payment of 40% of cost upon delivery of the project and payment of the remaining sum within three-five years, you will only pay 800 thousand dirham (218,000 dollars) until delivery. Later, you will be able to let out the finished estate for 120 thousand dirham (32,700 dollars) and obtain much higher profit.
Meanwhile, developers usually offer the variant of buying real estate without payment for its maintenance during several years. Such schemes allow saving 10 to 25 thousand dirham (2,700 to 6,800 dollars) depending on the area of the object.
Summarizing the abovementioned, it can be said the developers in Dubai try to attract ordinary buyers of property and investors buying property using the following means:
five-year payment plans for real estate under development "off-plan" upon the end of construction;
discounts on registration fees;
freezing of payments for maintenance of estate for indefinite period;
guaranteed profit from lease.
The same way leaseholders offer potential tenants free periods of lease, options of quarterly and monthly payment, and even a short-term lease.
In future, Dubai will be as always aimed at tenants and buyers of real estate, until the demand becomes equal with the offer.
What should one know about leasing of property in the UAE and particularly in Dubai?
Subject to the laws of Dubai, the owner of real estate may let it out for one year with further prolongation.
The procedure of lease in Dubai is the following:
Owner of real estate searches the potential tenant, independently or through an agency.
After a tenant is found, parties sign a rental agreements with stating: period of lease, cost, terms of payment and prolongation of agreement, list of extra expenses and how these are distributed among parties, and responsibility for breaching terms of agreement.
When signing an agreement, a tenant usually pays the cost of yearly rent with bank checks and a guarantee deposit (usually 5% of the yearly rent).
After an agreement is signed, an owner delivers keys and copies of documents.
A rental agreement must be registered in "RERA" (Real Estate Regulatory Agency of Dubai) in the system "Ejari" according to the legislation of Dubai. Registration is free and does not take much time. An agreement can be registered by either party. Participants of a deal who had not registered an agreements may not address a court in case of dispute arising.
Real estate can only be rented in Dubai (we speak here of a long-term rent) by persons (natural persons or legal entities) having a status of UAE resident (having a resident visa).
Subject to the Law №26 dated 2007, a leaseholder upon expiry of a rental term may evict a tenant only if:
reconstruction of premises is planned, which will prevent a tenant from using premises (all the necessary documents must be provided);
premises need current complex or capital repair and it cannot be done during living of a tenant in these premises (this requires provision of a technical report approved by the municipality of the emirate);
owner of premises wants to occupy premises for his own living or living of close relatives (owner must prove that he does not have another premises suitable for this purpose;
owner of premises wants to sell premises under lease.
Under any of these circumstances, an owner of premises must notify a tenant not later than 12 months prior to the expected date of eviction (through a registered letter certified by a notary).
Which real estate in Dubai deserves your attention?
If looking at certain indexes of cost and location for last six months, you will see that within the sector of villa sales the island "The Palm Jumeirah" remains the most stable district of Dubai. Here an average cost of real estate had only decreased for 1% to 21,243 dirham (5,788 dollars) per square meter.
Unlike with "The Palm Jumeirah", a significant drop in cost was seen in the district "The Lakes", namely 6% to 11,210 dirham (3,055 dollars) per square meter.
Cost in "The Springs" and "The Meadows" had decreased for 5% to 9,223 dirham (2,513 dollars) per square meter; meanwhile, in "Jumeirah Park" the average cost had decreased for 4% to 8,931 dirham (2,433 dollars) per square meter.
In the popular low-built district "Arabian Ranches", where one of the biggest amounts of delivery of new estate is expected in the nearest time, considering this factor, the cost had decreased moderately, in particular for 3% in a quarter to 8,996 dirham (2,451 dollars) per square meter.
If you want to purchase real estate with the purpose of obtaining a resident visa UAE and further living in the Arab Emirates, you should purchase a property at cost not less than one million dirham (270 thousand dollars).
If cost of property selected by you is lower, a resident visa can be obtained, e.g. through establishment of a company in the UAE. A person obtaining a resident visa can also executed visas for family members.
Learn more about: visa UAE for opening a company in the UAE!
Real estate in Dubai that you may purchase in 2020
A record number of new real estate that will be available on the market of Dubai till the beginning of 2020 will probably lead to drop in its cost. In the first half of 2019 construction of 20,978 residential houses was finished, which include 14,999 ordinary apartments, 1,084 apartments with individual service, and 4,895 town houses and villas. Other 38,426 residential objects in 152 developing projects, which at the end of first six months of 2019 have a status of readiness not less than 85%, are planned to be finished till the end of this year.
New objects put into operation in Dubai in the first six months of 2019 are:
130 apartments in the tower "DT1" located in the central district "Downtown Dubai";
48 villas in the complex "Hartland Estate" from the developer "Sobha" in "Mohammed Bin Rashid City";
1,312 villas in total in complexes "Maple I" and "Maple II" in the district "Dubai Hills Estate";
512 villas in the complex "Sidra Community";
44 villas in the complex "Al Sarfa" in the district "Al Sufouh" from the developer "Meraas";
426 apartments in the complex "Vida Hills" from the leading developer of Dubai, "Emaar".
The developer "Nshama" plans to put into operation six more new projects till the end of this year within the "master-plan" on development of the community "Town Square". Currently, since the beginning of the year, around 1,260 apartments were put into operation here.
Projects of real estate that are planned for delivery till the end of this year:
2,550 apartments in "Azizi Victoria" (first and second line);
458 townhouses in the complex "Serena";
620 apartments in "Wind Tower 1" and "Wind Tower 2" in "Jumeirah Lakes Towers";
1,427 apartments in three residential towers in "Al Habtoor City";
Apartments "Jenna" in the community "Town Square";
First phase of villas "Seventh Heaven", "Arabella" in the district "Al Barari";
Apartments "Acacia" in "Park Heights" within the complex "Dubai Hills Estate".
It is expected that the aggregate available housing in Dubai will include 637 thousand premises till the end of 2020, which corresponds to more than 10% growth in recent years. It should be noted that there is anxiety related to potential over-supply of offers. In general, real estate market that is more available for citizens and investors is a positive trend in development.
The first six months of 2019 года было динамичным для всего рынка недвижимости Dubai. In key districts of Dubai, prices of residential premises continue to decline. Naturally, for each market it is absolutely normal to go through stages of price fluctuations; nevertheless, if end users are be able to gain profit from resources (e.g., data on market tendencies), they will be better prepared to taking more reasonable investment decisions.
Today, customers may obtain benefits of competition among sellers, as well as the benefit of available price, and obtain profit from it. Moreover, customers in Dubai have great number of actually good variants of payment for residential premises under development "off-plan" that can hardly be found anywhere else in the world. This, together with new initiatives taken by the government (long-term visa for continuous living), can be a reason for a growing number of foreign citizens that view Dubai as a place for long-term living, which may lead to increase in investments in the emirate's real estate.
If you have any questions please contact us at: [email protected], we will provide consultation.
Tags
#Real estate in Dubai
You are welcome to review other interesting articles on uaewealth.info: