Apartments in Dubai (UAE). Luxury One-Bedroom elite Apartments in Zada complex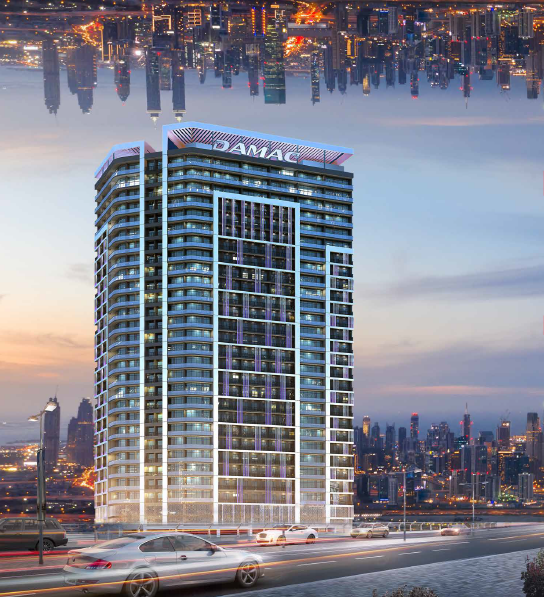 Here is a unique sale offer for purchasing exquisite real estate in Dubai (UAE). Stunning apartments in one of the most prestigious locations of Dubai may be the chance for you to fulfill your dream of living in a country of no winter.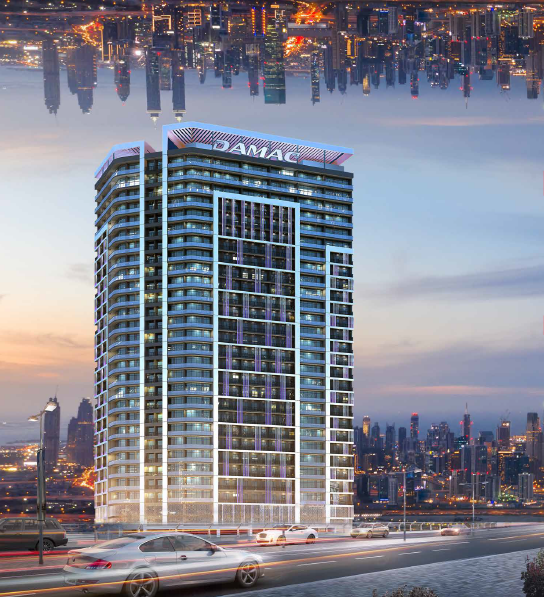 DAMAC Properties – a company incorporated in 2002 as a developer of luxury real estate. This developer creates an unprecedented living environment in various residential communities in Dubai. Today, the company is one of the leading luxury property developers, which implements projects not only in Dubai, but also in other GCC countries in the entire Middle East and the UK.
DAMAC Properties has successfully built up thousands of acres of residential areas near the picturesque golf courses; "limited offer" unique residences are developed in collaboration with global brands (such as, Bugatti, Fendi, Versace), high-rise towers built with apartments of the luxury class level. In addition, the DAMAC developers manage hotel services and full-service five-star hotels along with Paramount Hotels & Resorts.
Zada -a new high-rise complex in the "Business Bay" district
Business Bay is an upscale multi-functional community that combines residential, commercial, hotel, retail, entertainment venues, which are surrounded by green areas, squares, parks, fountains and lakes.
Elite-level Zada residences are located in the very center of Dubai, in the Business Bay area, in a highly reputable city location, in close proximity to the world's tallest building, Burj Khalifa, the city business center, the Dubai Mall and the dancing Dubai Fountain.
Zada has a unique location: the complex is located:
9 minutes to the city center, Dubai Mall and Burj Khalifa;
12 minutes to the nearest metro station;
17 minutes to the public beach of Jumeirah;
17 minutes to the UAE shopping center;
17 minutes to Dubai International Airport;
18 minutes to the legendary Burj Al Arab Hotel;
22 minutes to Dubai Marina;
25 minutes to the Palm Jumeirah artificial island.
The Zada complex offers luxury one-bedroom apartments with a total area of ​​47.9 square meters and 52.9 square meters. The cost of apartments starts from 699,999 dirhams (190,735 US dollars). In addition, each apartment offers:
elegant and stylish design;
high quality finish;
panoramic windows;
with taste furnished interior;
equipped kitchens;
spacious bathrooms and more.
The infrastructure of the complex offers its future residents:
temperature-controlled pool with a bar;
an exclusive health club where you can relax after a hard-daily routine;
gym with locker rooms for women and men;
steam rooms and saunas;
an elegant lobby with concierge services and a sophisticated atmosphere of the Zada Residences;
tranquil landscaped gardens;
a wellness center;
covered parking;
open courtyard;
open-air cinema and much more.
In addition, Zada residents have instant access to life-improving amenities, popular areas, the best shops, trendy restaurants, and the world's largest mall.
Five-year payout plan:
Payment
Term
Percentage (%)
Deposit
Upon purchase
21% charge plus registration fee of 4% in « the DLD »
Payments
Within the next 59 months
1% per month
Final payment
On the 60th month
20%
Contact us for further advice at [email protected]
Tags
#Real estate in Dubai
#Real estate in the UAE
You are welcome to review other interesting articles on uaewealth.info: