How to rent a property in Dubai safely in 2020?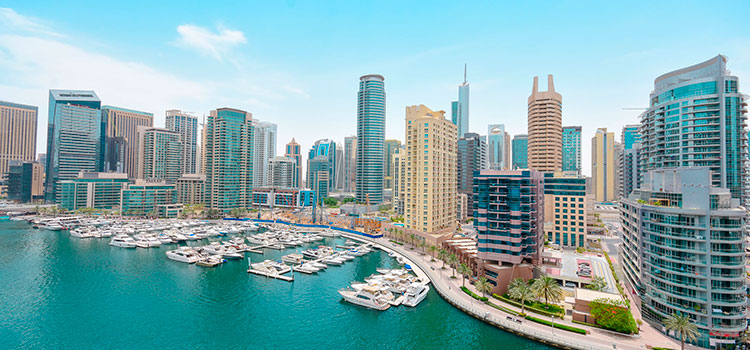 If you decided to immigrate in the UAE, we are ready to help you with obtaining resident visas of the emirates. With this article we also share some advice that will help you to be on a safe side when renting real estate in Dubai in 2020.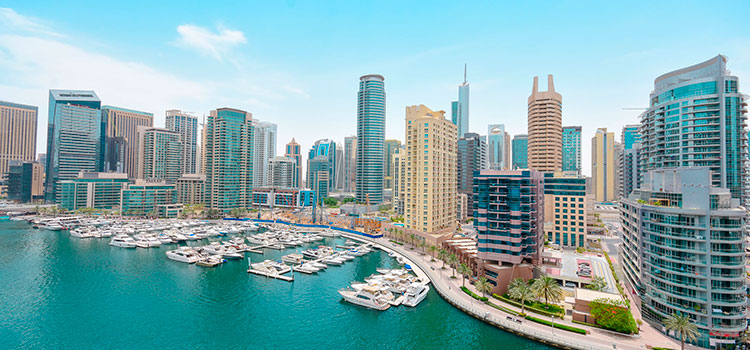 What should one know about rental agreement in Dubai?
Conclusion of a rental agreement is a mandatory step in renting a property in Dubai. Before signing it, you should eliminate any misunderstanding that may arise between a tenant and a landlord. This is very important as after signing an agreement you will have to fulfill all the stated requirements.
As a rule, a rental agreement is concluded for one year minimum; there are also leasing options where you may rent a property for three to six months. If this option suits you well, you may agree with a landlord on a rental payment for three years or more, which saves you much money because usually landlords ask a higher rental payment every year.
Usually a rental agreement states responsibilities and obligations of the parties, terms of payment and penalties for early termination. Before signing an agreement, you should carefully inspect a rental property, household appliances, furniture for defects and failures, so that you would not be announced causing damage afterwards. Absolutely every detail should be stated in an agreement.
If you have doubts about any item in an agreement, do not put a blind eye; every tiny detail should be clarified. Before signing an agreement, it is better to identify discrepancies and mistakes by a lawyer.
Besides, you should keep in mind that in Dubai a deposit is common when renting a property, which is returned at leave of rental property. Sum of deposit should always be stated in a rental agreement.
Any arrangements with a landlord must be stated in written, because in the event of disagreement verbal arrangements will not be accepted as evidences.
How to make one safe when renting a property in Dubai?
To avoid many problems when renting a property in Dubai, please follow these recommendations:
Do not pay for the entire rental period with one check. No fair and reputable agent or landlord would ask you to do this. Usually sum of rent is paid by installments using several checks which are dated with days in the upcoming year.
If you decided to use services of an estate agent, you should verify his/her license and also check if he/she is in the current list of the approved agents of Dubai.
Sub-lease is quite common in the Arab Emirates; nevertheless, it is illegal and does not grant you any rights. Roughly speaking, after concluding such an agreement you can end up with nothing left.
Ask a landlord a copy of a document certifying the ownership right. That way you will be able to see whether he/she is the actual owner of property, and will be able to compare the information to that stated in a rental agreement you are about to sign. By doing this, you may assure that you are concluding a rental agreement with an owner of property.
A rental agreement must be registered in the system "EJARI" that is the initiative of the "Real Estate Regulatory Agency (RERA), which purpose is to provide the effective application of provisions of the Law number 26 dated 2007 regulating relationship between a tenant and a landlord. Upon signing an agreement it is considered verified, i.e. in arising of any further disputes it will help you to protect your rights.
After accommodation, insure the property and the house. Of course, in most cases the real estate is already insured by the owner, but not the property; therefore, we recommend you to execute your own insurance covering your equipment and belonging in case of damage, theft or fire.
If you need professional advice on the issues of immigration and obtaining resident visas UAE, please contact us at [email protected] . With the help of our specialists, you will avoid problems related to obtaining visas UAE, purchasing and renting property in the UAE.
Tags
#Real estate in Dubai
You are welcome to review other interesting articles on uaewealth.info: