10 things you should keep in mind if you are looking to buy property in Dubai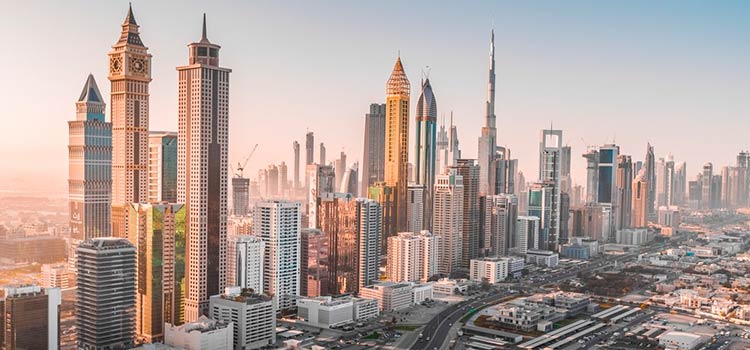 If you are looking to buy property in Dubai, we recommend that you make a decision taking into account the local market specifics, which are listed in this article.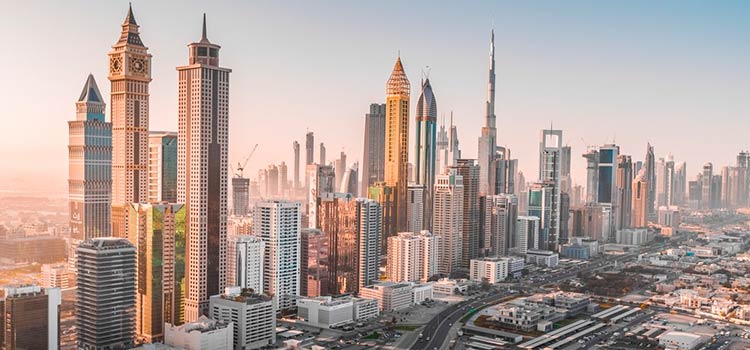 Dubai is the most renown city in the UAE. Thanks to state-of-the art level of achievements in terms of architectural structures and buildings, Dubai is considered a top city for recreation and entertainment. Tourists from all over the world include visiting Dubai in their travel destinations shortlist, mainly because they count on luxury of living conditions offered to guests and tourists. Currently, buyers and investors from all over the world are interested in buying property in Dubai.
Dubai offers affordable housing.
The UAE is world famous for its elite real estate, but you should not assume that every resident of the Emirates owns gorgeous mansions to live in. As the country's population grows, so does the demand for affordable residential real estate. Small apartments and townhouses are becoming increasingly more popular, and developers are offering more variety of options specifically in the affordable residential real estate segment.
Return on investment.
Dubai's real estate market is very young, and mainly for this reason, investors can still identify prospective brilliant opportunities to earn income. The average return on investment on property in Dubai significantly exceeds the comparable rates in developed markets, and this means you can benefit from highly profitable investment in real estate property here.
Rental
Due to its high rate of return, it is economically feasible to offer real estate purchased in Dubai for rental, especially since there are a lot of potential tenants here:
families of expatriates who are not planning to buy property in the UAE;
tourists and vacationers who rent housing for a short period of time;
business travelers.
If you are looking to buy property in Dubai only for seasonal holidays in the UAE, then perhaps it will be more profitable you to buy a hotel room in Dubai. Owners of a hotel room as a rule, are granted the right to occupy it for a certain period of time during the year, while the rest of the time the room will be rented to your guests, and the profit will be shared between you and the hotel.
When renting real estate in Dubai, such as apartments and residential real estate, a lease agreement is usually concluded for a period of one year. Landlords are not allowed to increase the rent. The rent can be increased only when the rental period expires, and it is time to extend it. In addition, landlords are not allowed to increase rents by more than 15%. In the event of any dispute between the lessor and the lessee, they should file a lawsuit. The dispute will be considered, and an appropriate ruling will be made. The lessee and the lessor will have to abide by the ruling issued.
Mortgage loan can be repaid by using the profit generated from the rental of real estate.
It is rather challenging for a foreign citizen to get a mortgage loan in UAE banks, yet it is possible to do it. At the same time, you can provide the property by lease, and direct the profit received from the lease to repay the loan at the bank.
Location matters.
It's no secret that the value of the property is determined by the proximity to various public infrastructures such as:
public transport stops;
hospitals;
schools;
transport routes;
objects of entertainment;
and more.
When you decide to buy property in Dubai, you are offered a vast variety of choice from large number of real estate objects of various categories that are located in different areas of Dubai – from cheap, located on the outskirts, to luxury coastal areas. Many areas of the city are characterized by a developed infrastructure, and in those areas that are still under development, construction works are underway, at a very high pace.
Diversify your investment portfolio.
Investing in Dubai real estate can help you diversify your investment portfolio and thereby protect your investments. Funds invested in valuable assets will persist for a long time and even increase in value, after a few years. A large number of investors resort to real estate as a choice of an asset to invest in.
You may consider saving to make the down payment.
Although in the United Arab Emirates several options of mortgage and installment plan are available for the buyer, however, according to the law, some portion of the total value of the property should still be paid upfront, as an down payment. For citizens of the Emirates, this amount is 20 percent. For foreign citizens – 25 percent. Therefore, this is another point to consider before making your investment decision.
Consider buying an off – plan property (property under construction).
The legislation of the United Arab Emirates is designed so that developers have practically no opportunity to deceive their investors in any way, so you should feel comfortable to buy real estate at the construction stage here. Construction companies are requested to either deliver the project on time or return money to investors.
It is worth checking up on agencies and developers.
The legislation of the Emirates in the field of real estate is quite stringent. For example, all agencies and developers in the UAE are required to register and obtain licenses, so definitely do your background check to ensure that the company is registered in the state registry.
Take into account utility bills.
The UAE is known for its quite mild tax regime, however, it is worth noting that the cost of living here is rather high, especially in Dubai and Abu Dhabi. If you have found an apartment that suits you by price, you should then inquire how much it will cost to maintain it before making a final decision.
Who can buy property in Dubai?
Buying property in Dubai used to be a very difficult process for foreign investors and buyers. Previously, the government did not allow foreigners to buy property in Dubai. Due to enormous interest of foreign investors in real estate in Dubai, the Crown Prince of Dubai, Sheikh Mohamed bin Rashid Al Maktoum, has announced adoption of a new property law in Dubai, which allows foreigners to freely own real estate, but only limited to some areas. This ownership is called freehold. Foreigners who buy a property with the right to freehold, can use their property forever. In addition, they are allowed to transfer their ownership right to another person. The heirs of the owner of the freehold property right are entitled to inherit the real estate after the decease of the owner.
In order to have freehold ownership of real estate in certain areas, buyers must obtain approval from the government.
Areas that have already received approval for the purchase of real estate by foreigners, already allow any foreign individuals and legal entities to own Dubai property with the right to freehold.
Inheritance of real estate in Dubai
The inheritance law is quite complex as compared to other property laws in Dubai. If the deceased owner of the asset is a citizen of another country, then the UAE inheritance law requires that the law on the inheritance of this other country be considered. The decision on identifying the heirs becomes more challenging if the property owner has dual citizenship other than the UAE one.
In order for the property to be transferred in accordance with the owner's will, it is highly recommended to have a valid testament that should comply with all legal requirements of the UAE and Dubai. In the absence of a legal will and testament, it will be at the discretion of the court will decide the way in which the property should be distributed among the heirs.
Therefore, foreign investors and buyers looking to invest in Dubai property, are strongly advised to have a valid testament in order to preserve their assets' continuity on the family line.
If you still have questions about the purchase of real estate in the UAE, please do not hesitate to contact us at e – mail [email protected]. Our professional consultants will provide all the answers to your questions. In addition, we are ready to help you with obtaining a resident visa of the Emirates and opening an account with a bank in the UAE.
Tags
#Real estate in Dubai
#Real estate in the UAE
You are welcome to review other interesting articles on uaewealth.info: