Can I register a company in the UAE and open a bank account in the emirates on my own?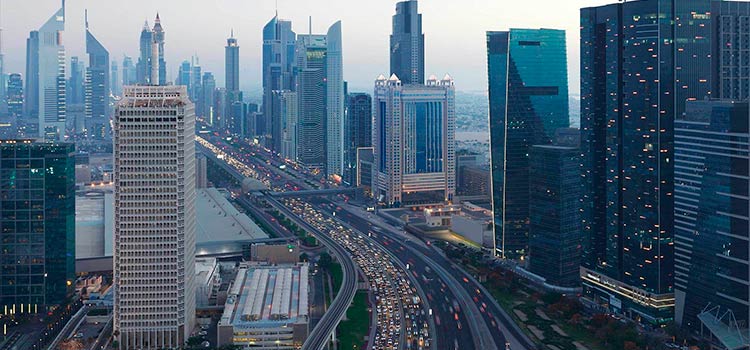 A free trade zone (briefly FTZ) or a free trade zone, or a free zone is a limited territory within the Arab Emirates forming a separate jurisdiction. Within free trade zones a company can be registered. Each FTZ in the Arab Emirates applies its own regulations and laws governing the operation of companies.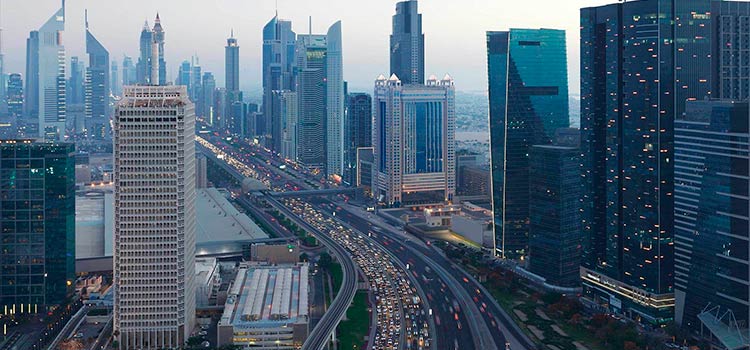 There are more than 40 free zones established in the UAE. Usually they offer:
complete ownership of a company;
tax-free environment during export-import operations;
possibility of obtaining a certificate of tax resident of the Arab Emirates;
possibility of opening resident visas UAE for owners and employees of a company, as well as their family members.
Is it possible to open a company in any FTZ of the UAE independently?
You may register a company in any free zone of the UAE, but there are a number of nuances.
The main task of each free zone is selling a license; usually FTZ do not provide customers any advice on selection or comparison; therefore, it may happen so that the license selected independently will not suit your activity. As result, with improper license you won't be able to open an account in UAE bank, and consequently will not be able to start business and will lose your time (up to several months) and a number of lucrative contracts.
After that you will have to start the entire procedure again, this time with account of born expenses. To avoid this, you may address fair independent advisers for help and they will:
study all the details;
provide you options to choose from;
provide that you properly and timely submitted all the documents;
help to avoid penalties;
assist in other issues.
Feel free to contact our specialists – [email protected] !
What should a businessman know to choose a correct license and a free zone when opening a company in the UAE?
First, you need to choose a license type. A license should include a type of activity.
Second, you need to decide if you will move to the Arab Emirates permanently or you only plan to arrive here temporarily. If you are planning to move, then it will be more reasonable to choose a free trade zone in Dubai – near your future house. If you plan to manage business from abroad and you only need an account in UAE bank, then a cheaper option can be selected – e.g., FTZ in one of the Northern emirates (Ras Al Khaimah, Ajman, Umm Al Quwain, Fujairah, Sharjah).
Third, if you plan to open a full-scale company in the Arab Emirates, e.g. a branch, then you need to understand how many people will be working at your office: the number of employees defines the office area (approx.9 square meters per person) and the number of resident visas UAE you will need to obtain. Besides, if you plan to expand in the next year or two (as a rule, everybody hopes the business will flourish), then it would be better to choose office areas with something to spare. A license should also be selected by this principle (option of expanding).
The most popular types of licenses in free zones of the Arab Emirates are:
service (provision of services within FTZ);
logistic (air, land, sea transportation of shipments);
manufacturing (import/export of raw materials, production);
trade (import/export of goods, their storage and realization).
Visa UAE for an investor!
May companies from CIS countries open accounts in banks of the UAE? How complicated is it?
Opening an account in banks of CIS counties and in the Arab Emirates are two absolutely different procedures. To open a bank account in the UAE, it is necessary to execute the entire set of documents. You will need to:
disclose the structure of ownership of the company;
assure the bank that you real activity corresponds to the license type;
verify the origin of the capital.
Citizenship and place of registration of an application are also very important. There is a list of compliance requirements that is not disclosed by banks. Bank employees pay attention not only to legal documents, but also check the information on an applicant online and in social media; therefore, if you are in doubt we recommend promoting your reputation in advance.
May UAE banks impose any delays on opening accounts for customers from CIS countries?
Yes, it is possible; meanwhile, postponing the process of bank account opening is less likely if a bank works with a verified and reliable agent who on a constant basis brings fair customers to a bank. We should also note that if you, e.g. additionally to opening of a bank account will purchase insurance and investment product from a bank, your attractiveness in its eyes will multiply many times.
May an owner of business open a bank account in the UAE himself?
In countries of the Middle East much depends on the reputation and trust among people. A customer may independently open an account in bank of the UAE if he has acquaintances who themselves work in bank institutions, or if a customer is sure of his documents' readiness and he knows the Arabs' financial culture well and may independently pass an interview in English or Arabian language.
It should be also mentioned that the corruption factor in state and financial institutions of the UAE is entirely deleted; therefore, any attempt "to settle the case" may result for serious legal consequences against you.
What documents are necessary for opening an account in a bank UAE?
To open a bank account in the UAE, the following documents are required:
For opening an account of a company, you will need to provide:
constitutive documents;
information on directors/shareholders of a company;
bank statement for last 3 months.
Natural persons need to provide:
bank statements;
document certifying place of residence;
copy of passport.
Requirements to documents from account owner may vary between different banks.
The process of opening a corporate account in a bank of the UAE takes around 2-3 weeks. Opening a personal account usually takes less time than opening a corporate account, due to less checking, but even in this case you should expect waiting for 10-14 working days.
Are there variants providing an alternative to opening business in the UAE?
In the list of tax havens the nearest competitive of the UAE is Cyprus. Nevertheless, there is no real alternative to the Arab Emirates among other jurisdictions in the range of possibilities of living and making business.
Registration of a company in the UAE provides the following benefits:
low VAT rates – just 5%;
financial and political stability;
no corporate or income taxes;
high level of living, comfort, safety, and plenty of opportunities for a family;
advanced international transport infrastructure;
stable bank system;
easy access to markets of Africa and Middle East;
world-class regulatory framework.
It should be also noted that in recent years in Dubai many businessmen, instead of renting premises, began to purchase them.
Cyprus offers a European citizenship; the UAE only provide a short-term residence – this prevents some businessmen from moving to the emirates.
Meanwhile, the Arab Emirates and Dubai in particular are friendly to investors. Since May of 2019, the Arab Emirates apply the program for provision of "golden visas" for entrepreneurs, investors, and highly qualified specialists and talented young researchers.
Currently, "golden visas" were issued for more than 2,500 foreign citizens – for a period of 5 and 10 years. This means that Dubai and the UAE in general treat their investors and their businesses well, because since introduction of long-term visas investors may full-rate plan their future in the United Arab Emirates.
How can a businessman understand that time has come to open business in the UAE?
Business usually starts where there is a demand. It is time for a businessman to open business in the Arab Emirates if there is market, clients and demand for his goods or services. The UAE provide a perfect infrastructure and are ideal to enter markets of Africa and Middle East; therefore, if a businessman aims for these markets he won't find a better base than the UAE.
Registration of a company in the Emirates in FTZ – learn about prices of opening a company in the UAE in 2020.
Can a business lady open a business in the UAE, the country where men and men's management style had been always prevailing in business?
The Arab Emirates actively promote business activity among women. According to the official statistics, in 2018 almost one fourth of all companies in Dubai were opened by women. If you look through the Forbes magazine, you will see that women in the UAE manage not only startups but also big regional corporations.
In the government of the Arab Emirates, nine positions (almost one third) are taken by women. A gender balance is fully maintained in the federal parliament of the UAE, where women deputies are precisely 50%. The Constitution of the UAE protects equality of genders, and local legislation protects the right for equal payment of labor. In the Arab Emirates women may pilot fighter jets and passenger airplanes, do military service or be police officers.
Another interesting fact is that every emirate has created in its trade chambers special women's business committees that organize:
missions to other states;
networking and meetings;
qualification advancement courses.
The most important is that the Arab Emirates takes the first place under the index "attitude to women" among 231 countries of the world.
Why should you entrust opening business in the UAE to specialists of our company?
We offer a wide range of services for private and corporate clients in the territory of the Arab Emirates, which may provide your smooth running of business.
The most sought-after services are:
registration and update of companies;
assistance in opening new business;
opening bank accounts;
assistance in operation;
bookkeeping and fiscal accounting;
assistance in obtaining resident visas UAE.
By working with us, you obtain totally legal and controlled business that is registered in one of the most attractive jurisdiction in the world, the Arab Emirates.
An individual approach for is not mere words. Specialists of our company know how important entering a new market is for a businessman — it is always corresponded by doubts and stress. A professional consultation, kind advice, and useful contact – this all helps not to be lost in the world of business.
Why are we different from other companies? We respond in the shortest time and treat tasks with utmost responsibility. We make everything to let a businessman smoothly enter the market of the UAE. Feel free to contact us right now: [email protected].
Tags
#Bank account in the UAE
You are welcome to review other interesting articles on uaewealth.info: