Planning of inheritance and making of will in Dubai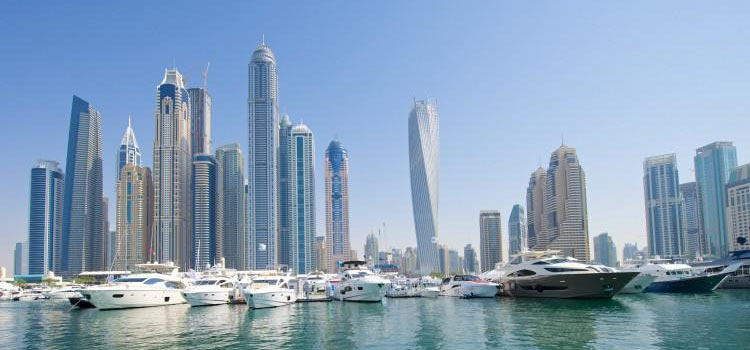 Many businessmen choose to immigrate to the Arab Emirates, particularly in Dubai. Meanwhile, until recently there occurred some anxiety regarding the absence of traditional rules for inheritance, as well as preparation and execution of wills.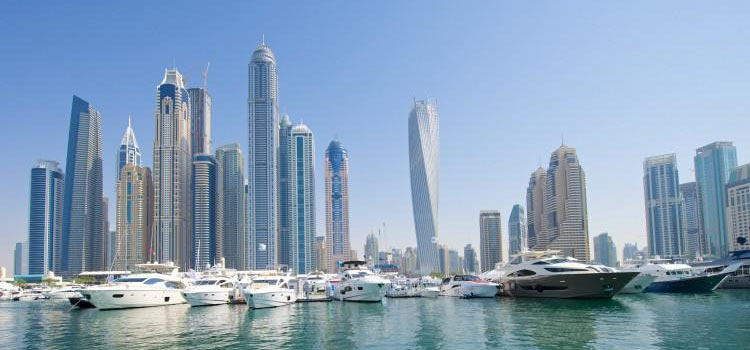 Non-Muslim expats now have a legal basis for execution of notarized wills, which distribute real estate and assets subject to the expressed will of the devisor.
The law governing wills and inheritance by non-Muslims in Dubai (including within the free trade zone DIFC) provides a clear legal framework for non-Muslims. The law states definite legal procedures that help immigrants to register their wills and manage assets in Dubai. In general, this increased trust in Dubai and improved the investment climate. Therefore, those who have been living in Dubai for a long time and have accumulated significant assets (including real estate and investment portfolios) may enjoy the legal protection of this law.
It should be still remembered that assets located outside Dubai may not be included in such wills.
Inheritance law in Dubai
Subject to the law, non-Muslim expats who live and work in Dubai may draw wills in English and register them according to the internationally recognized General Law.
We should also note that the emirate Abu Dhabi also has a register of wills for non-Muslims.
If a person is Muslim, then Courts will be automatically applying the Sharia Law, and assets will be distributed under this Law between predefined beneficiaries.
The viewed law on inheritance in Dubai is applied in Courts of Dubai and also in Courts of the free trade zone DIFC.
The administration of Courts of Dubai, as well as the administration of Courts of DIFC, have right to develop rules, policy and procedures on registration of wills.
The inheritance law in Dubai regulates:
Legal requirements to wills composed by non-Muslims,
Responsibilities and duties of beneficiaries under such wills.
Responsibilities of executors of will, as well as limitations on their actions.
Rules governing inheritance, distribution and management of the property.
Procedures and rules for appealing actions during execution of wills.
Depending on the place of registration of wills, disputes will be examined either in Courts of Dubai or Courts of DIFC.
Wills that were registered in Courts of Dubai or Courts of DIFC, before implementation of the said Law (Law came into force in 2017), remain valid. Any other legislation contradictory to provisions of the said law will be considered invalid.
Rules where assets are being transferred to other owner, after death of one of owners, are not applicable in the UAE.
Currently, the Register of wills of the free zone DIFC registers wills of non-Muslims who may enter in these wills the assets located in the emirate of Dubai and the emirate of Ras Al Khaimah. Devisors may write in such wills particular names of those who will receive the assets after devisor's death. Therefore, non-Muslim expats have a choice: either the Sharia Law will be applied for inheritance, or a will may be executed.
Until the approval of this law, there was a kind of a gap in the legal system. There was no clear mechanism for registration of wills for non-Muslims. To protect assets, one might only use the requirement on application of laws of country of origin of a devisor, based on the UAE law on personal status. If this was not used, then the assets were automatically distributed under the Sharia Law, which strictly defines fixed shares during distribution of assets.
At present, the register of wills allows non-Muslims who have assets in Dubai not apply the Sharia Law, and apply a strategy selected by a devisor instead of it.
The law provides flexible legal solutions when providing assistance to non-Muslim families in case of death of one of parents. The law better protects the will of devisors and simplifies the process, which without the law would be complicated, stressful and extended. The constantly growing number of non-residents who own property now is protected by this Law. The property of these people now can be transferred to their relatives without arising of any disputes.
While earlier the issue of inheritance among non-Muslim expats in the UAE had no clear-cut solutions, which led to controversial advices from experts and lawyers, now the new Law defined the complete certainty.
We help with obtaining UAE visa!
How to make a will in Dubai?
Lawyer may execute a will corresponding to laws of country of origin of a devisor. A will can be notarized at an embassy of country of origin of a devisor, and then in the Ministry of Foreign Affairs UAE.
A will can be composed at a notary in Courts of Dubai (cost is approximately 2,250 dirham (614 dollars)).
Certified legal consultant, registered in the Register of wills DIFC, may execute a will in English language. The cost of such will is from 2,500 dirham (682 dollars) to 5,000 dirham (1,370 dollars) per one will, or from 4,000 dirham (1,090 dollars) to 10,000 dirham (2,730 dollars) for mirror wills.
Using wills of DIFC when planning inheritance in the Arab Emirates
The register of wills of the free zone DIFC is the body of the Government of Dubai. The register was established under the jurisdiction of Courts of DIFC and operates as a separate body.
The register provides legal certainty at distribution of assets located in Dubai and Ras Al Khaimah, guarantees that they will be distributed subject to the registered will of the devisor.
Therefore, DIFC became the first jurisdiction in the Middle East region and North Africa that allows registering wills in English language subject to the internationally recognized General Law.
Registration of wills in DIFC for real estate
Persons who have right for submission of an application can file and submit an application to the Register online, with the purpose of registration of a will in the Register DIFC. Such a will may be only for real estate of this person.
Such will for real estate may include up to five estate objects (or shares of property); meanwhile, these objects must be located either in Dubai or Ras Al Khaimah. At a final stage of registration, a devisor must visit the Register for singing and certifying a will.
Therefore, residents and non-residents have an opportunity to submit an application online, which is simple and effective way to protect their property.
Virtual register
A virtual register allows people being abroad compiling and registering wills of DIFC, provided that remote connection in real-time mode is used. Former residents and investors may obtain access to a virtual register at any place of the world, and may connect via video calls with an employee of a register located in Dubai.
A will may be registered for real estate, for a company of free zone, and for financial assets.
Within 30 days from the date of registration, devisors will be offered to verify the provided documents. This can be made for free at a foreign office that allows verifying the validity of documents.
Feel free to contact us, and we will help you to immigrate to Dubai. We help to obtain UAE visas, open an account, and register a company when necessary!