Obtaining a visa of the Arab Emirates in 2020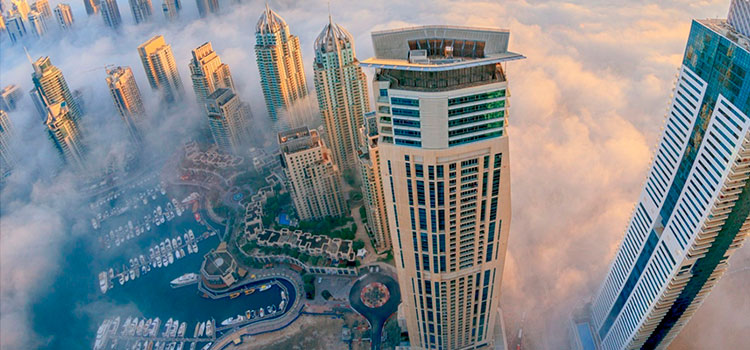 There have recently been increasingly frequent statements that one may visit the Arab Emirates without a visa. Nevertheless, this is not quite right. The thing is that the UAE had simplified the entry for non-residents. A visa is necessary for almost every purpose of visit, but now it can be obtained upon arrival to the emirates. Still, you should not confuse a short-term possibility of staying in the UAE with obtaining a full-scale resident visa UAE.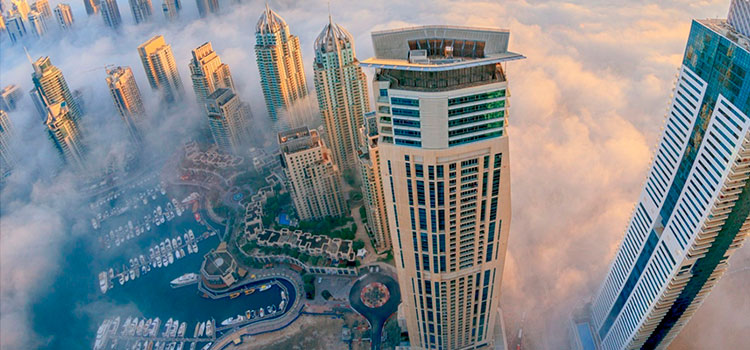 Types of visas UAE
In total, there are more than 30 types of different visa documents, but the basic ones are:
tourist visa UAE;
investor resident visa UAE;
job visa UAE;
visa for family members;
student visa UAE;
transit visa UAE;
visitor visa UAE.
Tourist visa of the Arab Emirates
A tourist visa of the UAE is the most popular type of document issued for people who want to visit the emirates for tourism or entertainment. Entering the country with this type of visa is only possible for one time.
To obtain a visa, you will need:
electronic color copy of an international passport's page with the general data. Another requirement to passport is its validity for minimum 6 months from the date of beginning of your tour.
certificate of birth (for people born in one of the Middle East states).
certificate of birth can be necessary for people under 21 years, as well as consent for entry from parents translated into English and notarized.
color photo in the format .jpg with the size 3 x 4 cm.
Recently the government of the Arab Emirates took the decision that all tourists should obtain multi-pass tourist visas for the term up to 5 years. It is not yet known whether the fee will be charged for the five-year visa.
It should be noted that the UAE host more than 21 million of foreign citizens every year and plan to become the world's first tourist trend.
Resident visa of the Arab Emirates
A resident visa UAE is usually executed for non-residents who make business or own an immovable property in the emirates. To obtain a resident visa UAE, you may address specialists of our company at [email protected] . Such visa is not related to tourism; therefore it cannot be obtained through a tour operator, an air travel company or a hotel.
Hot to obtain a resident visa UAE through registration of a company?
To obtain a visa UAE you may register a company in any of free trade zones (FTZ), or a company established outside such free zones.
Each FTZ applies its own rules and prices for establishment of companies. By selecting a free zone appropriate by terms and prices you may register a company there and obtain a resident visa afterwards.
Visa UAE for an investor can be obtained after registration of a company in the emirates. A resident visa UAE for an investor is issued for 3 years with an option for prolongation for next three years any number of times. It is necessary to arrive in the UAE at least one in every 180 days. Annual fees should be paid for prolongation of an opened company through which UAE resident visa was executed.
How to obtain a resident visa UAE when buying a real estate?
People who plan to invest their assets in real estates in the UAE may obtain resident visas. With this purpose, a real estate must correspond to the following parameters:
purchased real estate should cost at least one million dirham (272 thousand dollars).
buyer should not be older than 60 years. If a real estate is purchased by someone older this age, he/she needs to execute an additional permission.
real estate should be located in a building ready for operation. If you want to purchase an "off-plan" real estate (under construction), then a resident visa cannot be obtained until the construction is finished.
real estate should be residential, not commercial.
Besides documents certifying the ownership right for real estate, you will also need the international passport, color photos, and the competed application. To get more detailed information, please send a request at the email provided above.
Meanwhile, you will also need to undergo a medical examination to identify diseases which may prevent becoming the UAE resident.
Job visa of the Arab Emirates
A job visa UAE is a permission for arrival to the emirates for labor activity. This document is executed by a company in the UAE; a foreign citizen receives a scanned visa at his email, and a sticker of a job visa is put in a passport upon arrival.
To execute this visa for its employee, an emirate-based company should provide to the immigration department:
Petition executed on a blank form of the Ministry of Labor – 2 copies.
Original + copy of a company registration card (certifying that a company is registered in the UAE and may hire employees).
Copy of an employee's passport.
Copy of a commercial license.
Documents verifying the qualification of an employee.
Diploma or certificate of a company's employee.
An employee's diploma should pass the consular legalization, which is the following procedure:
Validity of the diploma copy is notarized;
Document is translated into English/Arabian language;
Validity of the translation is notarized;
Validity of the stamp and signature of the notary who certified the diploma copy in the Ministry of Justice are verified;
Validity of the MIA stamp is verified in the department of consular service;
Validity of the signature and the stamp of the authorized MIA representative are verified by the consul of the UAE.
Student visa of the Arab Emirates
A visa is issued upon enrollment of a person in the UAE higher education institution. Being enrolled in the emirates' higher education institution is possible, e.g. through a visitor's visa.
A student visa UAE is executed for 12 months; it can be prolonged afterwards by submitting a petition from the administration of higher education institution to the department of immigration.
To obtain a student visa UAE, you will need:
Documents certifying enrollment to the higher education institution;
Documents certifying payment for the education course;
Color copy of the passport;
Color copy of the certificate of birth;
Copies of passport of parents (if a person is younger than 18 years);
Statement of the undergone vaccination;
Student's record book;
Statement from the educational institution;
16 photos.
Transit visa of the Arab Emirates
This visa allows staying in the Arab Emirates for not more than four days. Obtaining this visa is not required if between arrival to an airport UAE and registration for the next flight it is less than 24 hours. In other words, a transit visa UAE is not necessary if you will stay in the territory of the UAE for less than 24 hours.
If a transit visa was not executed, then a foreign citizen is prohibited to leave the area of transit. It is only allowed to walk within the zone "duty free". It should be mentioned that airports of the UAE are very advanced; therefore, between air flights there can be a very short interval (1,5-2 hours).
Visitor's visa of the Arab Emirates
This visa grants foreign citizens the right to stay in the country for more than 14 days. Usually it is obtained by people who have relatives living in the UAE. To execute the document, you will need a sponsor support. Sponsors can be:
hotel with a special license;
citizen of the Arab Emirates;
company registered in the Arab Emirates.
A visitor's visa UAE allows you staying in the country for not more than 90 days.
Visa UAE through registration of a company!
Obtaining UAE visa should be made with account of your personal plans. As you might have mentioned, different types of visas are required for permanent residence, working, or studying. To avoid problems with the UAE legislation, please address our company – we have a longstanding experience and treat every client with the utmost care.