Establishing a company in the United Arab Emirates plus an investor visa UAE in 2020 for 7,435 USD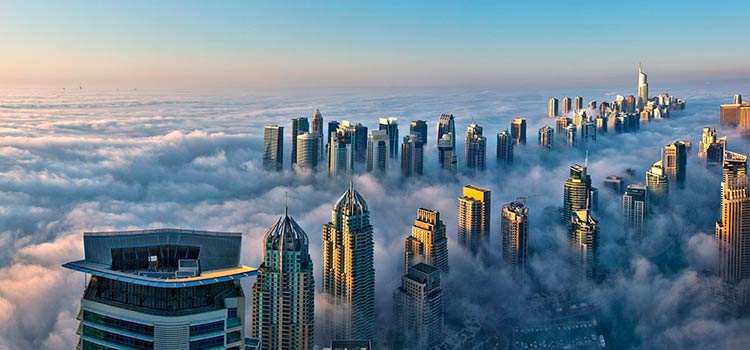 We provide an example of obtaining a visa of the United Arab Emirates through establishing a company in the emirates for 7,435 USD in total.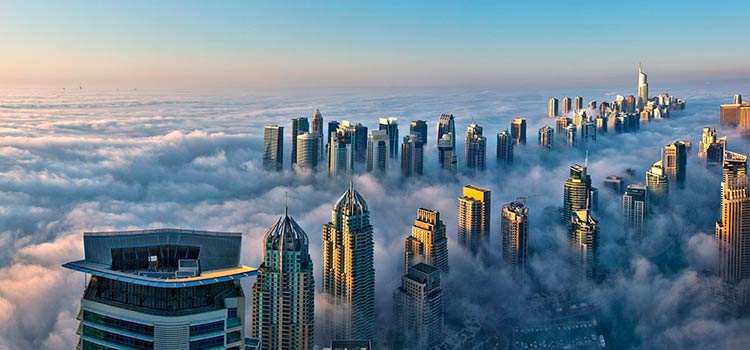 The Arab Emirates are one of the most attractive countries in the world in the context of living and making business. The main advantages of the UAE are considered:
political and economic stability;
high standards of living of the population;
great possibilities, as well as perspectives for development of business.
The UAE are considered also one of the safest countries of the world. The number of crimes committed here is extremely low. Here you may walk down the streets at night and feel absolutely safe, as quite many policemen are continuously patrolling in the Arab Emirates.
Regarding prices, it should be noted that the UAE have the lowest prices for real estate, while prices for goods of other categories can be a nice surprise, e.g. automobiles, equipment, clothes, leather items and many other can be bought here at a very low price.
The official language of the emirates is Arabian. Nevertheless, luckily for expats, such a complicated language is not necessary for living in the UAE and making business here; a good command of English will be enough. All documents in the UAE are usually executed in two languages (Arabian and English).
If you want to learn more about living in the Arab Emirates and think about moving, please contact us for a free consultation: [email protected] .
Obtaining an investor visa of the UAE
Obtaining an investor visa of the Arab Emirates is possible through registration of a company in the UAE. An investor resident visa UAE is issued for 3 years with the option of prolongation for next 3 years any number of times. To obtain UAE visa, a company can be opened in a free trade zone or outside free zones.
Free trade zones (in brief – FTZ), or free economic zones, or simply free zones are special territories within the UAE with their own laws and regulations. Within the territory of free zones, companies can be established. Each FTZ of the Arab Emirates has its own rules governing the operation of companies. The Arab Emirates have already opened more than 40 free zones with different specializations.
An offshore company opened in the emirates does not grant the right to claim for issuance of UAE visa.
To prolong an investor resident visa UAE, it is necessary to arrive to the Arab Emirates every 180 days. Meanwhile, an owner has to pay annual fees for prolongation of an established company, through which visas of the UAE were issued. An option for prolongation of a visa UAE does not depend on absence or presence of an entrepreneurial activity.
To execute a visa UAE, it will be more reasonable to establish a company in FTZ. Each particular FTZ has its rules and prices for opening companies. By choosing the most appropriate free zone by price and terms, you will be able to register your company there and obtain a visa UAE.
Feel free to contact our specialists for consulting – make the first step towards your dream and obtain visa UAE!
Main peculiarities of UAE investor visa
How can be investor visa UAE obtained?
Establishing company in free zone
Establishing company outside territories of any free zones UAE
Do I have to make any investments to execute UAE investor visa?
Investments are not necessary
Validity term of UAE investor visa
3 years
Terms for prolongation of UAE investor visa
UAE investor visa is issued for 3 года, with an option of prolongation for next 3 years any number of times. You will have to arrive to the UAE every 180 days. It is necessary to pay annual fees for renewal of an established company through which UAE visa was issued.
Visa of the UAE for establishment of a company in the emirates!
Establishing a company in a free zone UAE with the purpose of obtaining UAE investor visas
If you are not an owner of a company in the UAE, then our services on execution of UAE visas also include the service for opening a company in emirates. Depending on how many UAE investor visas is needed, we recommend different variants of companies in different FTZ in emirates. The price for establishment of such company depends on the number of visas you need.
Opening a company in the Arab Emirates in a free zone – another service offered by us!
Registration of a company with the purpose of obtaining a single UAE visa
To execute a single UAE visa for an investor, we offer to establish a company in the emirate Umm Al Quwain in FTZ "Umm Al Quwain Free Trade Zone".
Price for execution of UAE investor visa through registration of a company in FTZ "UAQ FTZ"
Price
Fee of free trade zone for opening a company with the possibility of obtaining 1 visa
13,580 dirham (3,700 USD)
Fee for prolongation of a company (annually)
11,560 dirham (3,150 USD)
Upon registration of a company, connection to the "e-channel" is necessary — this is the requirement of the Immigration Agency of the UAE
2,420 dirham (660 USD)
Medical examination
860 dirham (235 USD)
Issuance of the "Emirates ID"
370 dirham (101 USD)
Fee for issuance of UAE visa
2,510 dirham (685 USD)
Prompt sticking of UAE visa
200 dirham (55 USD)
Price for our services on establishment of a company and execution of UAE investor visa
7,340 dirham (2,000 USD)
Price for our services if you also need to open a personal bank account in the UAE (total cost of our assistance in establishing a company in "UAQ FTZ", execution of UAE investor visa and opening a personal bank account in the emirates)
8,070 dirham (2,200 USD)
Final price with price of our services, price of registration of a company in the UAE and obtaining one resident visa UAE
27,280 dirham (7,435 USD)
Is it possible to open a company in the free zone "UAQ FTZ" without visiting the Arab Emirates by a founder?
A company can be established without arrival of a founder to the United Arab Emirates, if a founder had visited the UAE previously and can provide a scanned passport with a mark of arrival to the UAE. In this case, a founder has only to arrive for visa sticking, which saves much time.
If you have any questions regarding the issue, feel free to contact our specialists at [email protected] , they will provide a consultation.
Tags
#Company in UAE
You are welcome to review other interesting articles on uaewealth.info: