Why are so many people willing to buy property in Dubai? What makes Dubai so attractive?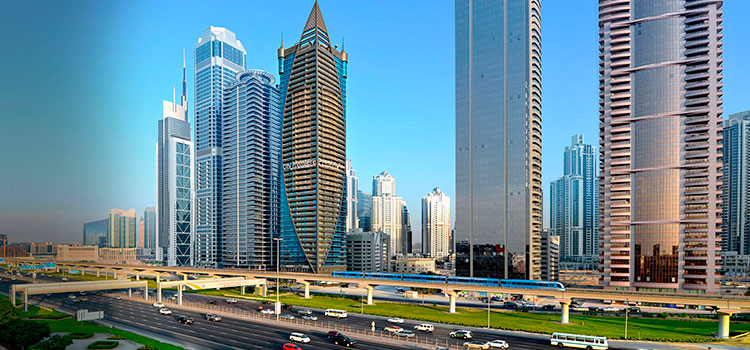 Are you looking to buy property in Dubai? In this article we will discuss the factors which make the emirate and the real estate market of Dubai so attractive.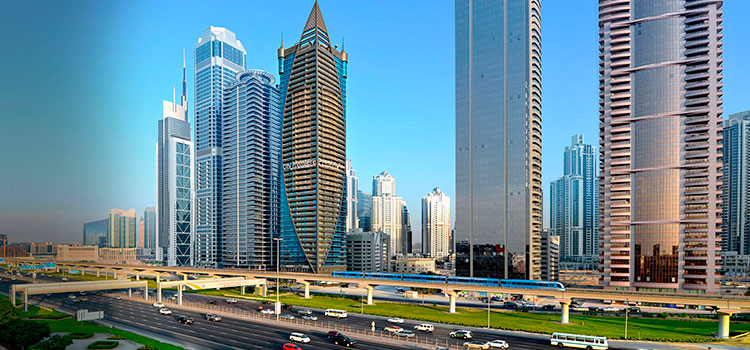 The past few years have marked considerable growth of direct investment in the Dubai economy. The UAE attracts a significant amount of foreign direct investment, and Dubai is the commercial and business center of the entire region.
At the same time, one of the most sought-after assets of Dubai is real estate. If you are looking to buy property in Dubai, then you need to consider the factors which make Dubai economy so attractive as a whole.
What is attractive in Dubai for those who want to buy property here?
The UAE is located at an equal distance from Africa, Europe and Asia, and Dubai is the largest port and air hub of the Emirates.
Most taxes are not applied in the UAE; VAT is at a rate of 5%. Most types of operations are not taxable.
Dubai is a city which boasts unrivaled infrastructure.
Dubai ranks first in terms of ease of doing business.
Business is developed both in Dubai and in the emirate's free zones.
Very low level of crime.
Very high level of security.
These factors in combination create favorable conditions for investment in various areas of the Dubai economy, including in the real estate sector. From this perspective, today Dubai is on equal footing with such recognized locations as London and New York. Moreover, the real estate market in Dubai is controlled by the state agency "RERA". Practically, owing to this, stable development rate of the market is maintained and the risk of "overheating" is reduced.
Why is the emirate attractive for those who want to buy property in Dubai?
Advantages that an investor can count on when buying property in Dubai:
Demand for residential real estate in Dubai is constantly on increase, triggered by extremely rapid population growth due to immigration. The same is true for hotel real estate, the demand for which is largely formed by growing inflow of tourists.
A large number of developers in Dubai offer real estate on an interest-free installment plan, which is an excellent alternative to bank financing. However, these offers are predominantly applicable to relate to objects that are under construction (off – plan).
As you may be aware, real estate is an asset that is practically not affected by inflation, so you can buy an apartment with a mortgage and rent it out. Finding a tenant in Dubai is not difficult. And rental income is able to cover mortgage payments.
Under certain conditions, along with ownership title over residential real estate, you acquire the right to obtain a long-term resident visa in the UAE.
Anyone, including a foreign citizen, can invest in Dubai real estate. In this case, you get the object under full ownership with the right to transfer it by inheritance.
Despite the fact that real estate markets are characterized by volatility, all changes are reversible. In other words, the price of real estate in no way could fall to zero, and sooner or later the market will recover from any losses.
If you need help in selecting residential real estate or buying real estate, please contact us by e-mail [email protected]. Our professionals will be happy to help you select the best option for you according to your set criteria. In addition, we are ready to help you with paperwork and provide additional transaction support. We will also assist in obtaining a UAE resident visa and opening a bank account!