Opening business in the Arab Emirates in 2020. How to open a business center in the UAE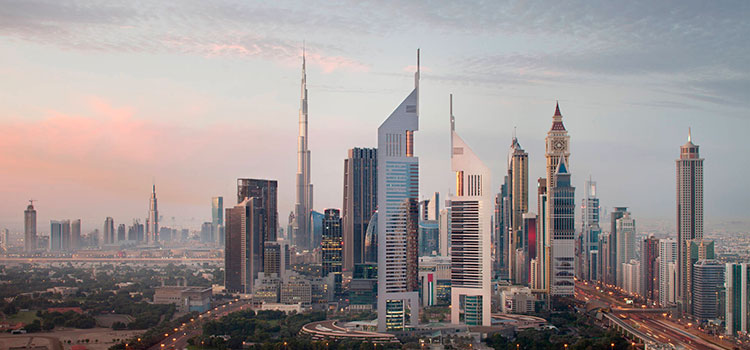 A great number of businessmen all over the world decide to open a business in the Arab Emirates. With this article we describe such type of business as opening a business center.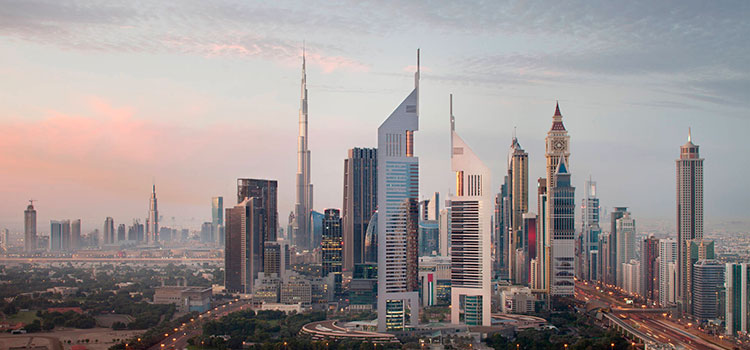 The government of the Arab Emirates provides many stimuli for the business community, which in turn promotes the development of business within the entire territory of the UAE and within free trade zones.
Free trade zones (in brief – FTZ), or free economic zones, or simply free zones are special territories within the UAE with their own laws and regulations. Within the territory of free zones, companies can be established. Each FTZ of the Arab Emirates has its own rules governing the operation of companies.
The Arab Emirates have already opened more than 40 free zones with different specializations.
Many small-scale investors give preference to free zones because this grants them the right (despite they are non-residents) of 100% ownership. Meanwhile, small-scale companies and professionals can make their own businesses in rather small offices or in so called flexi offices (i.e. virtual offices). Virtual offices or compact-sized offices are especially important for small sole proprietors because they cannot pay high rent for bigger premises, which would not correspond to their needs.
It should be remembered that free zones have drawbacks; usually they are established for certain types of businesses. Besides, FTZ are secular districts and in case of services such services can be provided on the territory of the free zone only; also selling goods from a free zone in the inner territory of the Arab Emirates requires involvement of a distributor and paying an import fee.
Therefore, it is better for small-scale investors who want to operate completely within the inner territory of the UAE outside territories of FTZ to register a local company in the UAE, not a company in a free zone.
Address our specialists right now to register a local company in the UAE – [email protected] ! Together, we are able to save your time and money.
The government of the Arab Emirates aims to provide small-scale investors with the infrastructure that promotes making business. To arrange a convenient placement of small investors, the government of the Arab Emirates allows usage of different business centers.
The purpose of these business centers is to help businessmen to operate in small office premises where they get everything necessary at a moderate price. Business centers are popular in the emirate of Dubai and in free zones where such business centers usually owned by the free zone itself and rented to companies directly.
The government of the Arab Emirates had developed a list of rules to provide a respective type of environment for companies working in business centers. Here are some of them:
Territory in any emirate should be specifically allocated for construction of a business center. The minimum required area for construction of a business center, under the law, should be not less than 500 sq.m. It is also allowed to build multi-story blocks to provide more offices.
The purpose of the business center is to provide offices with small area; nevertheless, there is a limit on the minimum area for such offices. According to the regulations, the minimum office area should be not less than 25 sq.m. Office premises of a smaller area are prohibited in the Arab Emirates outside free zones.
Business center and offices must be equipped with all the necessary (office devices, water, electricity, etc.). Office premises may only be provided for lease, and only after they are equipped with all necessary utilities.
An owner of a business center should meet other requirements defined by the government.
Permission for opening a business center is issued by the corresponding authority; in Dubai it is the Municipality of Dubai.
Resident visa UAE for an investor
Visa UAE for an investor can be obtained after registration of a company in the emirates. A resident visa UAE for an investor is issued for 3 years with an option for prolongation for next three years any number of times. It is necessary to arrive in the UAE at least one in every 180 days. Annual fees should be paid for prolongation of an opened company through which UAE resident visa was executed.
An offshore company registered in the UAE does not entitle its owners to any visas.
In order to keep visa active and valid one should not stay outside the UAE for more than 180 consecutive days starting from the moment of exit – even one day visit will be enough.
Also, you need to pay annual fees for prolongation of the established company through which visas UAE were obtained. Actual making of any real business activity does not influence the prolongation of UAE visa.
If you want to invest your assets in opening a business center in the Arab Emirates, please contact us at any time! Our specialists will help to develop a business plan, open an account in the bank UAE, establish a business, maintain bookkeeping, and many other.
Tags
#Business in the UAE
You are welcome to review other interesting articles on uaewealth.info: